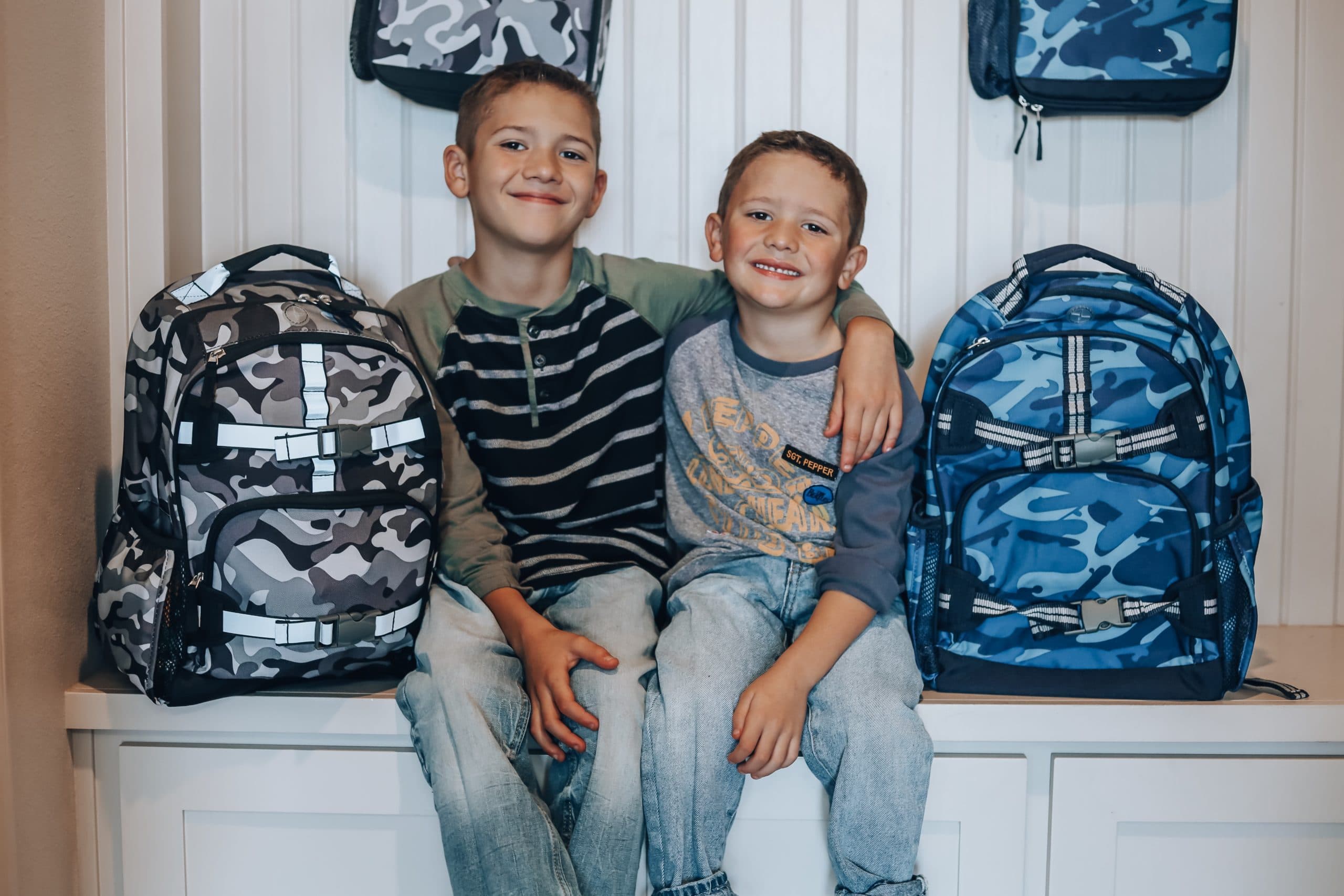 The kids and I were SO excited to team up with POTTERY BARN KIDS and share our favorite back to school finds!
If you're new here, Ricky and I have four children, one girl and three boys. The oldest three are all in elementary school full time and the youngest stays home with Ricky and I. We are less than 20 days out from school starting back up, so I was so excited to get the kids backpacks and lunch boxes all taken care of sooner than later.
 POTTERY BARN KIDS offers such an amazing variety of prints and sizes of backpacks. With our oldest being 10 and the youngest being 2, I love that they have a backpack for each of their ages!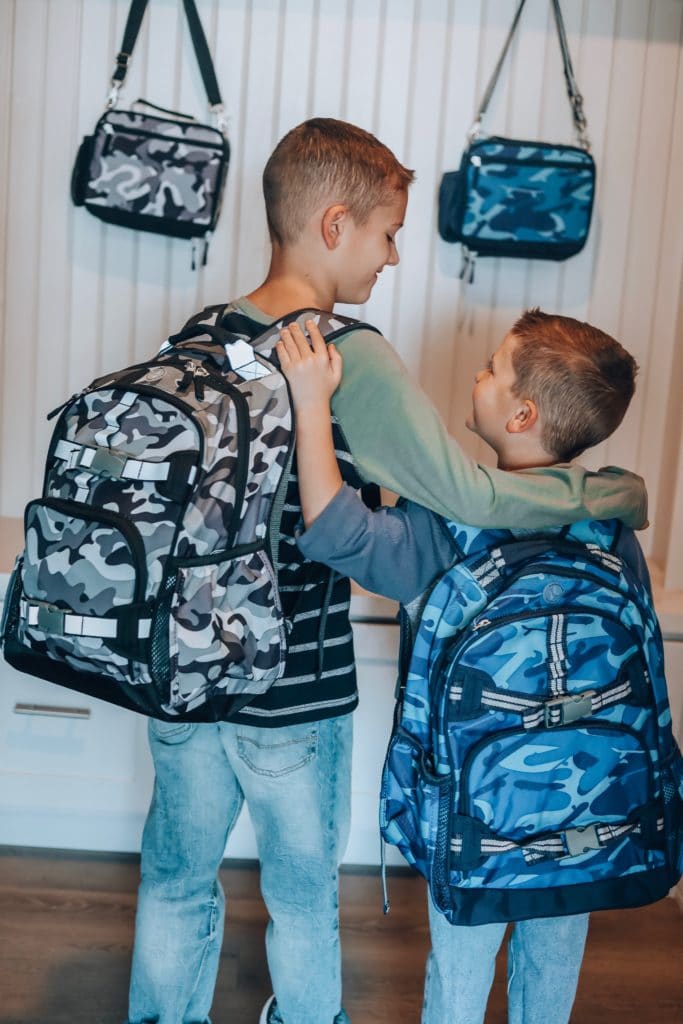 Our oldest; Preslee, went with the cute PURPLE GLITTER LARGE BACKPACK and the matching LUNCHBOX! It's ALL things girly! She loved the colors and all the sparkle! The "large" size backpack is perfect for her too, it fits all of her supplies perfectly and she still has extra room! Last year we used the rolling bag and she loved it, but she will be upstairs this year, so we went with the regular style this year!

The boys were SO excited for all the fun camo prints! Blain (9) went with the GREY CAMO LARGE BACKPACK and the matching LUNCHBOX! Kanon (5) wanted to be just like his big brother, so he went with the BLUE CAMO BACKPACK and the matching LUNCHBOX. We could have gone with the medium size bag for Kanon, but we wanted the bag to be able to grow with him, so we just stayed with the large size.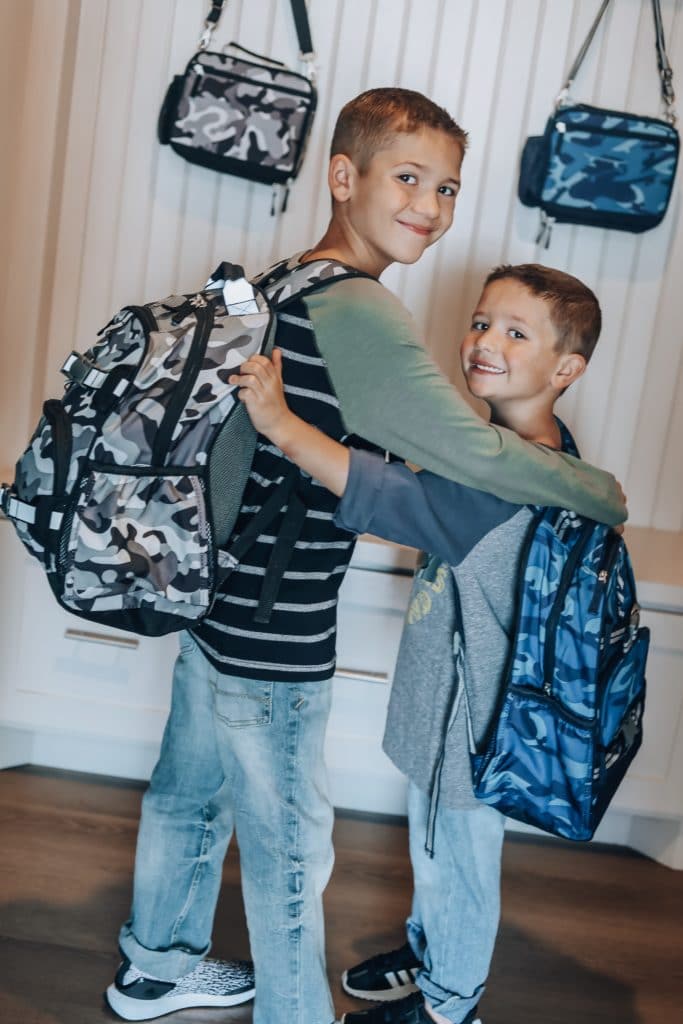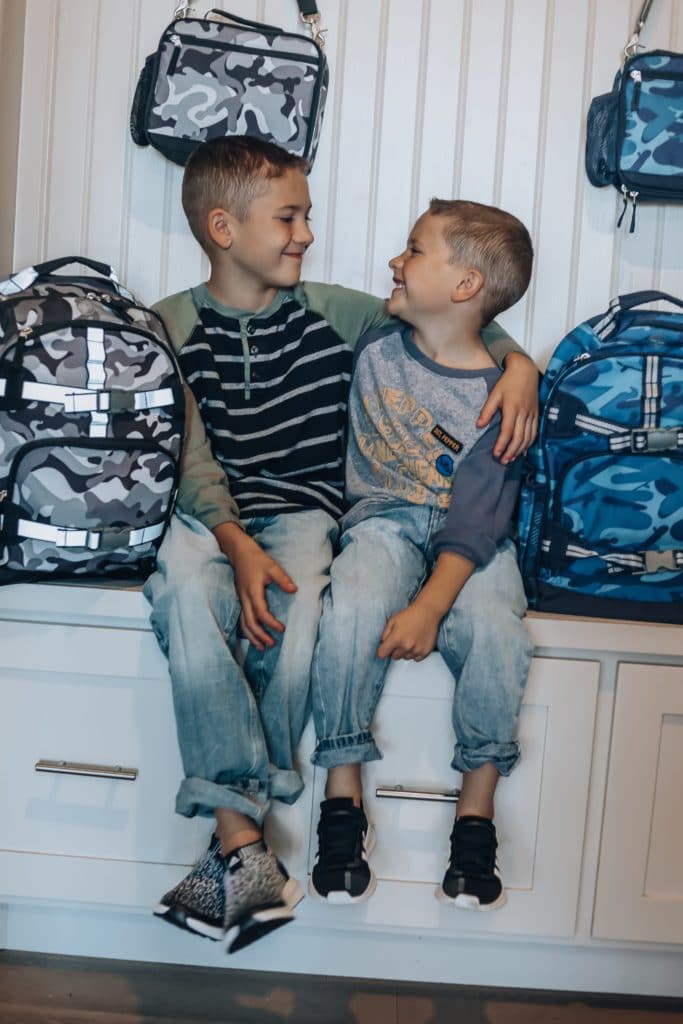 Rush (2) attends Bible Study groups with me, so he needed a new bag too! Rush is OBSESSED with dinosaurs right now, so we grabbed him the MINI SIZE DINO BACKPACK and the matching LUNCHBOX. I must say, it's the stinking cutest thing EVER! He wears it around the house constantly, he thinks he's so big!!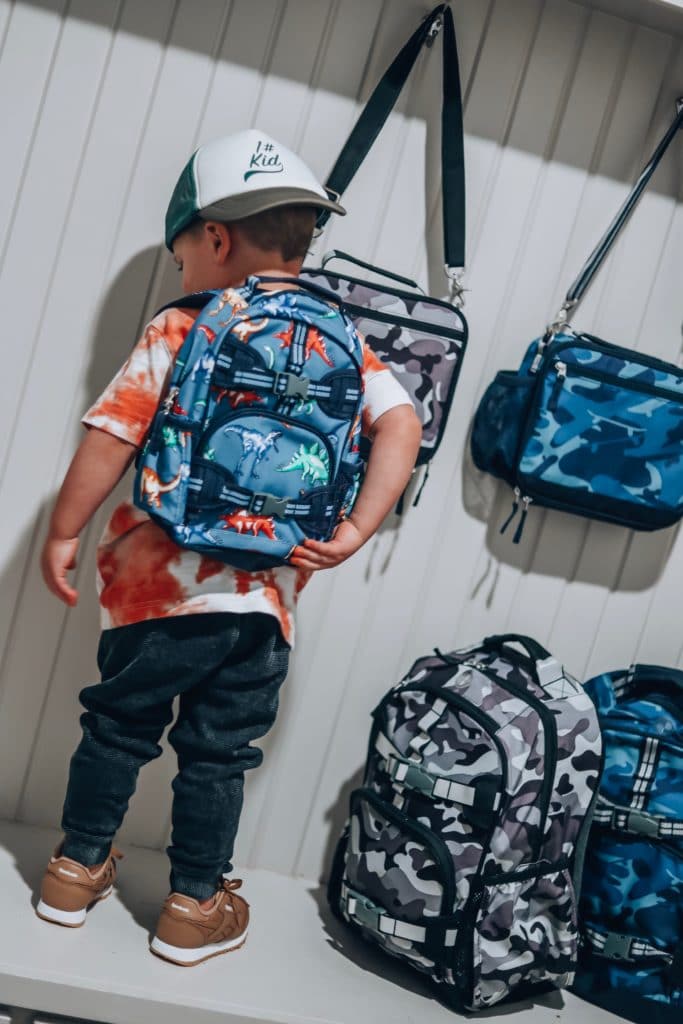 POTTERY BARN KIDS also offers matching water bottles and other fun accessories! Their products are always great quality and will last you for years! They will monogram everything too for a additional $10, so you can customize if you choose!
With tons of prints to choose from and the different size options POTTERY BARN KIDS is one of our favorite places to do our Back To School shopping!