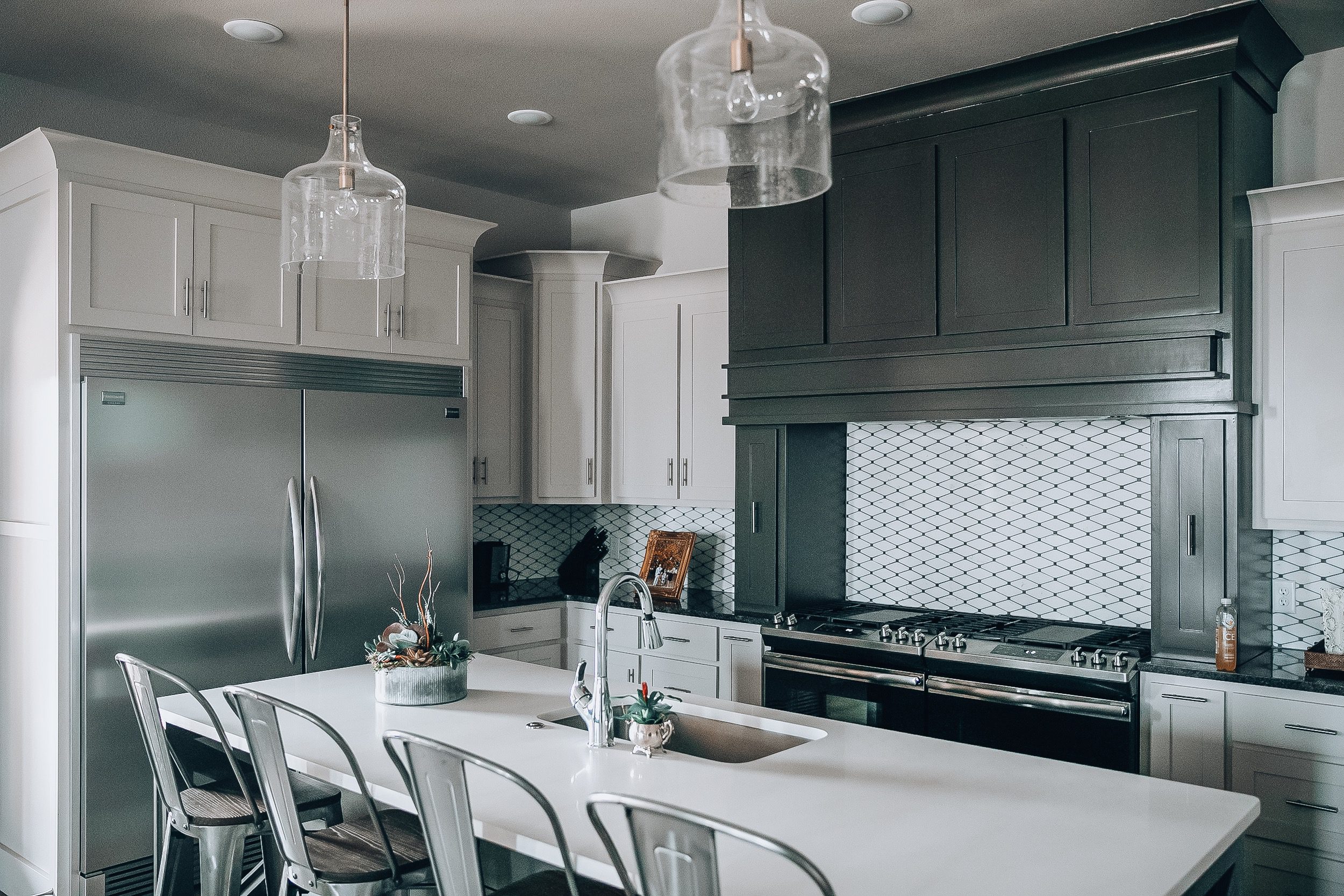 So, I know I need to share the whole "WHY" behind why we sold our house, but I am still processing and praying for the exact words to relay the message I believe we were called to relay. SO, I promise it's coming, I just want to be at peace with the words, so I am waiting for now.
To sum it up it was a act of obedience after a act of disobedience. Built in disobedience, sold in obedience. Again, I promise to explain more soon!
We had our house on the market for three years before it finally sold. Over those three years we always pulled the house off the market during the holiday season, it was just too much trying to have it show ready in the midst of all the chaos that can come with the holidays. I honestly always envisioned our house would sell during the summer. We had a pool and the backyard was just so inviting for someone who loved to entertain, so I just knew the right person would see their family spending quality time back there in the summer months.
As we were preparing to take it off the market for the third holiday season, we got a offer. I honestly couldn't believe it! Who on earth would want to move during Christmas time? Our closing date was set for December 27th, to say I was overwhelmed would be a understatement. Our house had gone under contract before, only for the buyer to disappear to another country days into the deal. Still wonder what ever happened to them…
Because of our previous experience we never held our breath when people promised a offer, "loved the house", or even when we got this offer. Praise God everything went so smoothly! The people that bought our house could not be any more amazing! We loved working with the Mark Oatman Real Estate Team and had a seamless closing. I'll share more about what lead up to the selling and how we saw God moving through it all in another blog post.
With our house selling around the holidays we were struggling figuring out where we would go next. Inventory seemed to be low and everything we came across just didn't "feel" right. We felt like we were rushing to buy something, just to buy something, and didn't want to get ourself into a whole other mess. I honestly was leaving every showing feeling so defeated and the clock was just ticking away.
I was sitting in bed one night and pondering why God would finally sell our house after three years, but not tell me exactly where He wanted us to go next. I grabbed the laptop late one night and set in bed for hours scouring the internet just praying God would show me something.
And then there it was…
The cutest house, that after weeks of scouring the internet, I had never come across! It had been on the market a few months, I have no idea how I hadn't come across it before! It was a brand new home built by J FERG HOMES!
SO, here's just one of the many times I was able to see the Lord moving through this all. This summer Lubbock had a HUGE hail storm come through. If you don't know,  J FERG offers many services, they're #1 being; roofing. So, when the storm hit this summer we had to get a new roof. We had a amazing experience with their roofing service so, I was SO excited to see the house I had found was built by them due to the great experience we had had with our roof. We were weeks out from closing on our previous home, so we needed to move fast. We were able to meet with J FERG and his home team and get moved in before closing! Seamless experience.
We have now been moved in for a few weeks and I must say the experience has been amazing. Moving into one of their brand new homes, we created a punch list of just minor things that needed to be attended to. The whole J FERG team has been SO prompt to address anything that needed to be addressed and they've done it joyfully… which I think speaks SO much! We have never felt like they were burdened by our calls. The customer service has been something that everyone could take note of. Customer service is HUGE for me! HUGE! I'll go back all day, any day, and tell everyone I know to do the same when the customer service is right!
I am so excited to share our new space with you guys over the next year. We don't know exactly how long we will be here and honestly have no idea where we will go next. We might build, we might leave Lubbock, we might buy something older and beg J FERG to renovate it for us. HA! God has given me a vision of a waiting room. And that's where we are at right now. Sitting in a waiting room, praying and seeking for Him to guide us in the next step. Because we have gone where He doesn't want us and there's nothing fruitful about being in a place God never had for you! We are so excited to see what's next for the Reaves family, we are loving our new season, continuing to praise Him for the selling of our home and opening the door into this one!
My favorite feature about our new J FERG HOME is the KITCHEN! I'll be honest, one of the hard parts about leaving our old house was leaving behind our huge built in fridge. I know that's a first world problem and sounds ridiculous, but I got four kids y'all. We all love our food! The oversized fridge helped SO much! So, when I found this house and saw J FERG had included the same fridge we had previously had, I may or may not have shed a tear. Gods in the details, even in the fridge y'all.
I also love the unique lighting they put throughout the house and how they did a amazing job of combining mixed metal tones and mixed neutral tones. You'll be seeing a lot of pics over the next few months! Here's a few we snapped recently just to give ya a sneak peek!
I am currently completely re-doing our master bedroom so, I can't wait to share that too! I re-did Preslees room over here and I am absolutely LOVING it! Still have more things to do throughout so, I will share as it all comes together! All in all if you are in the Lubbock or surrounding area I highly recommend looking into J FERG HOMES! They are a company of MANY hats, but the biggest one is treating people how they should be treated and delivering a excellent product with excellent service. I have seen it through their roofing and now through their building! I know you will love them just as much as we do!
Check out their website HERE!

Thank you J Ferg Homes for sponsoring this post, all opinions are my own.