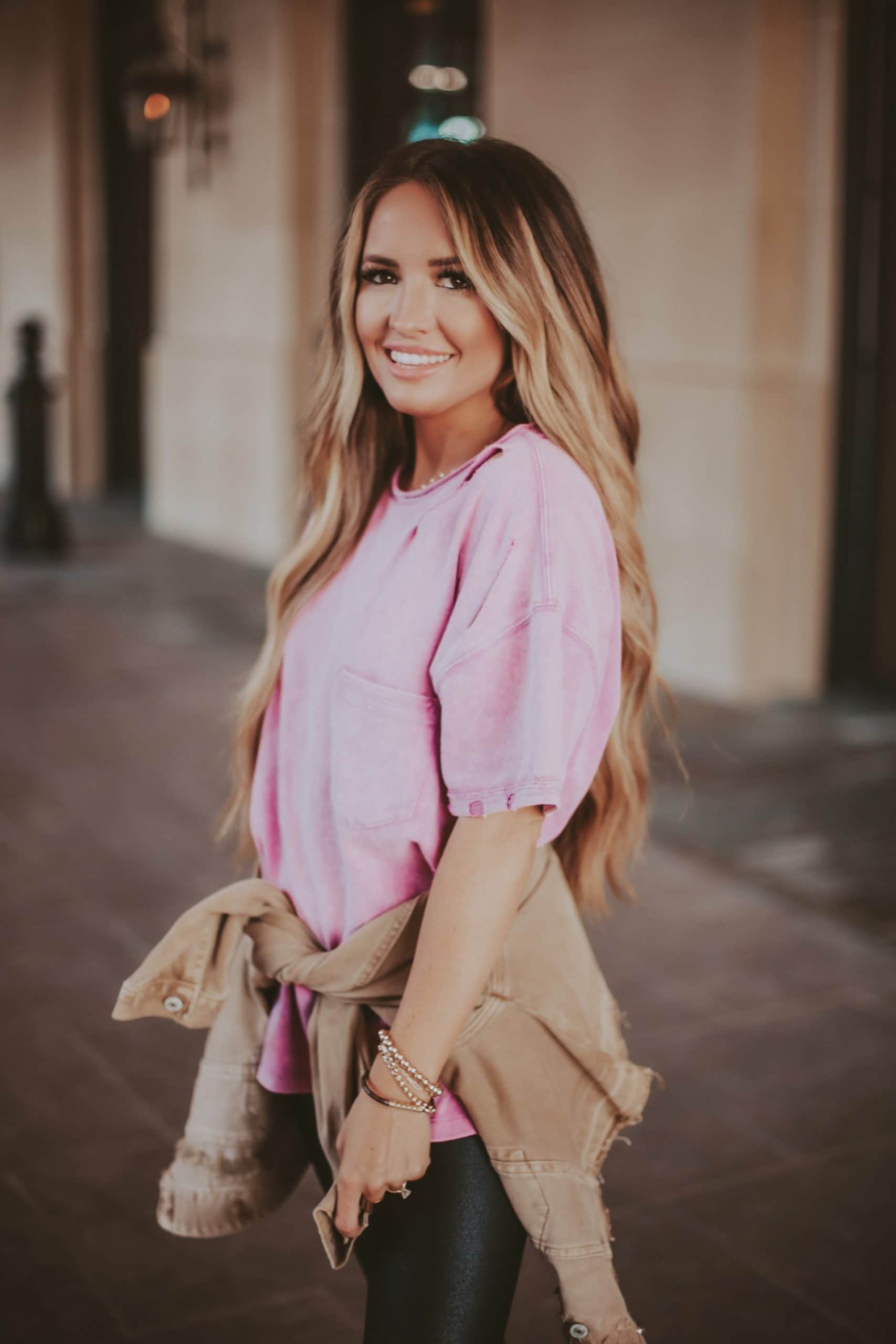 Wow! August flew by, and it was a busy one! I went to Austin to preview the Nordstrom Anniversary Sale, which ends today! I started training to work towards achieving some of my fitness goals, and we announced that we are moving. The kiddos started back to school! Lastly, I went on a trip to Dallas to shoot a look book with Apricot Lane Boutique.
The Apricot Lane Boutique pieces will be released at 11am CST tomorrow. You can use code 20MAGEN to get 20% off! There are a lot of good pieces! Of course, I love all the cozy sweaters, but the pink distressed tee is the best Free People dupe. All the pieces are super affordable also!
I rounded up my August best sellers, Charlotte Tilbury makeup was a big hit and so were the comfy Apricot Lane Boutique tops. My favorite necklace is number 12, and you can use code MAGEN on it! I grabbed number 14 this weekend for the new house, and number 11 is a really great liquid multi-vitamin.
Hope you love these best sellers as much as I do!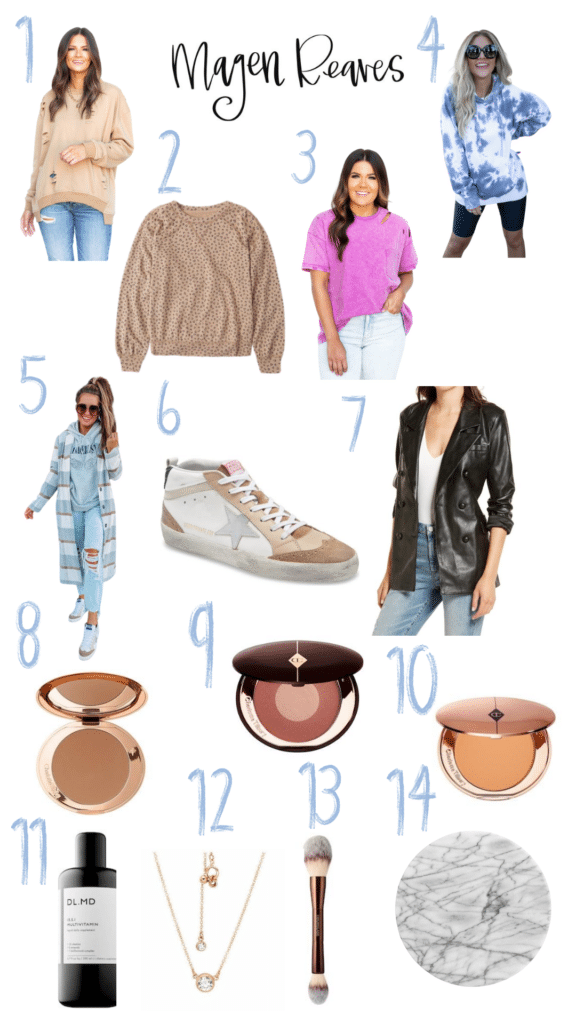 Have a blessed week!
-Magen Reaves