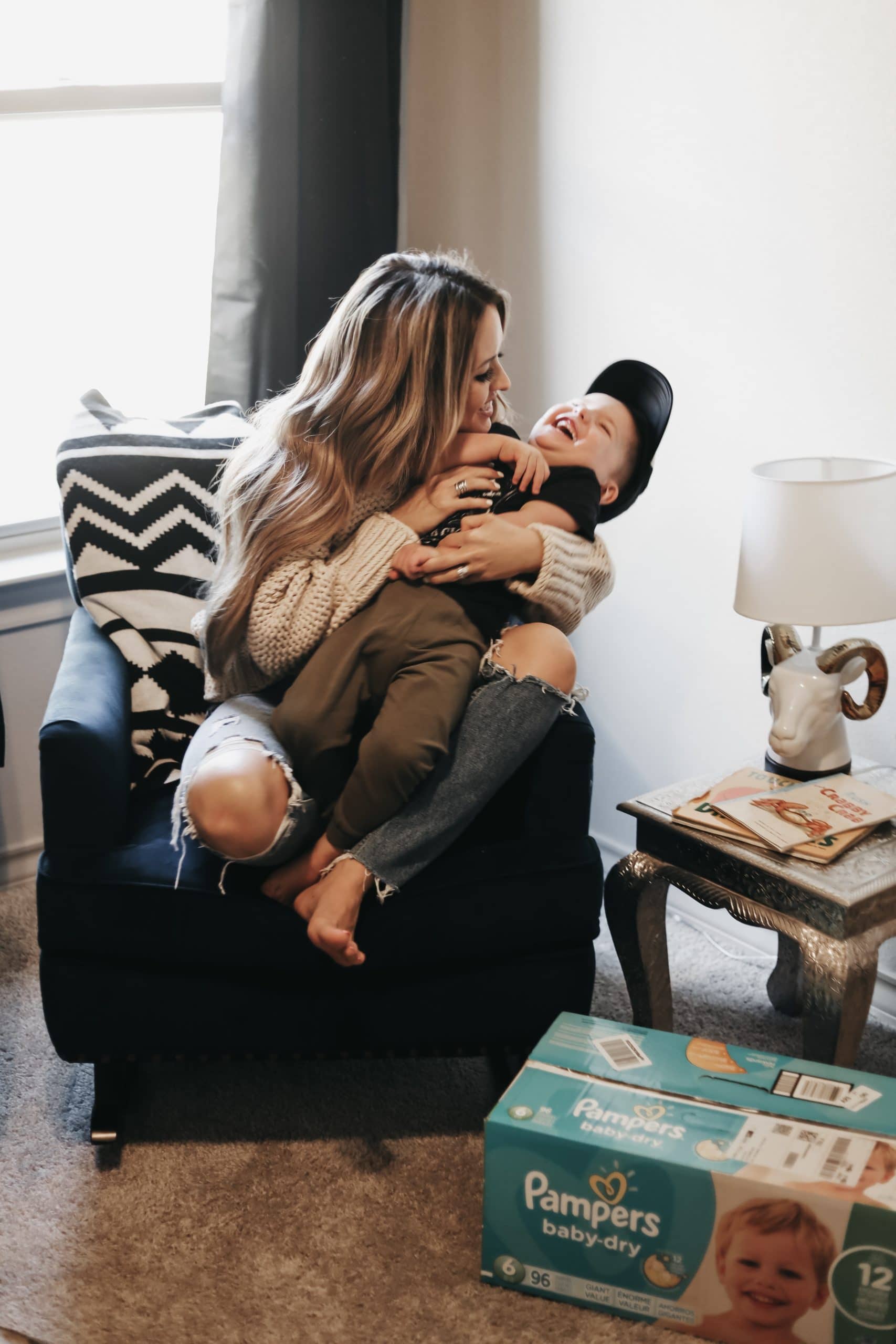 My sweet baby is growing up! Rush will be 3 in December and we are officially getting the stage where he just thinks he's too cool for all the "baby things"
I tried rocking him the other day in my absolute FAVORITE ROCKING CHAIR that we've had for years! HIGHLY recommend it if you're in the market for something that's functional, but also super cute! With that being said, my baby fever is at an all time high! We are officially done having babies, Ricky went to the doctor right after we had Rush. So, I'm in that season of experience a lot of last "firsts" I LOVE the baby phase, the snuggles and the newborn smell. I always told myself I would be done having babies though when I was 30, I had Rush 7 days before I turned 31…. talk about speaking something into existence! I'm sad we are done and closing one chapter, but I know the next ones are going to be just as great!
WALMART has done a AMAZING job in delivering name brand items in one place! I love how simple they've made the "one stop shop"
I asked my Instagram Followers for their top items they would recommend for all new moms and expectant Moms and here's what we got-

Make sure to head to WALMART this month to take advantage of their semi annual baby event that includes over 700 deals online and a few different roll-back options in store! You will see prices comparable to black Friday deals!
Thank you Walmart for sponsoring this post, opinions are my own.