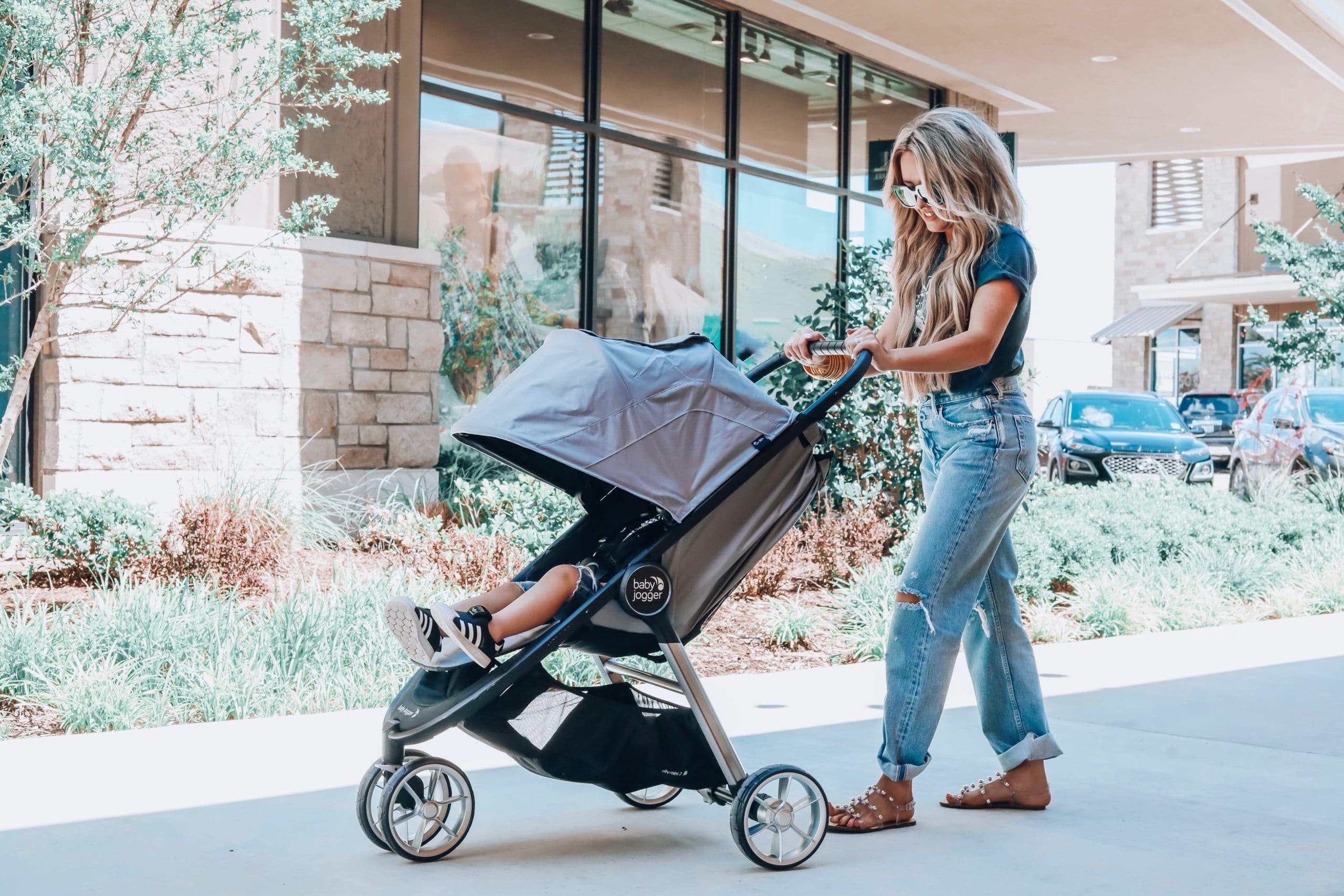 Rush turned two this past winter and we have desperately needed to upgrade him to a "big boy" stroller, poor guy was squeezing into his old one. I have numerous friends that have the Baby Jogger strollers and car seats and they have raved about them! We were so excited to receive the Baby Jogger City Mini G2 for Rush.
With our big family we are always on the go and we need "easy"
My favorite feature of the Baby Jogger City Mini G2 is how easy it folds up! You literally lift a strap with one hand and the City Mini GT2 folds itself. It really is as easy as it sounds. And the auto-lock will lock the fold for transportation or storage.
Some of my other favorite features that the stroller offers:
How lightweight the stroller is! The lightweight allows the stroller to maneuver much easier!
The tires allow you to take it on all your everyday errands, but you can also take it on your jogs through the park, etc!
Rush is super comfortable with the adjustable calf support and near flat seat recline.
I love that they are protected from the sun with the full coverage UV50 canopy. Plus, the magnetic peekaboo window keeps then in the shade and still visible!
If you are in the market for a stroller upgrade make sure to check out the Baby Jogger City Mini G2. You and your little one will love everything about it!
(Thank you Baby Jogger for sponsoring this post)