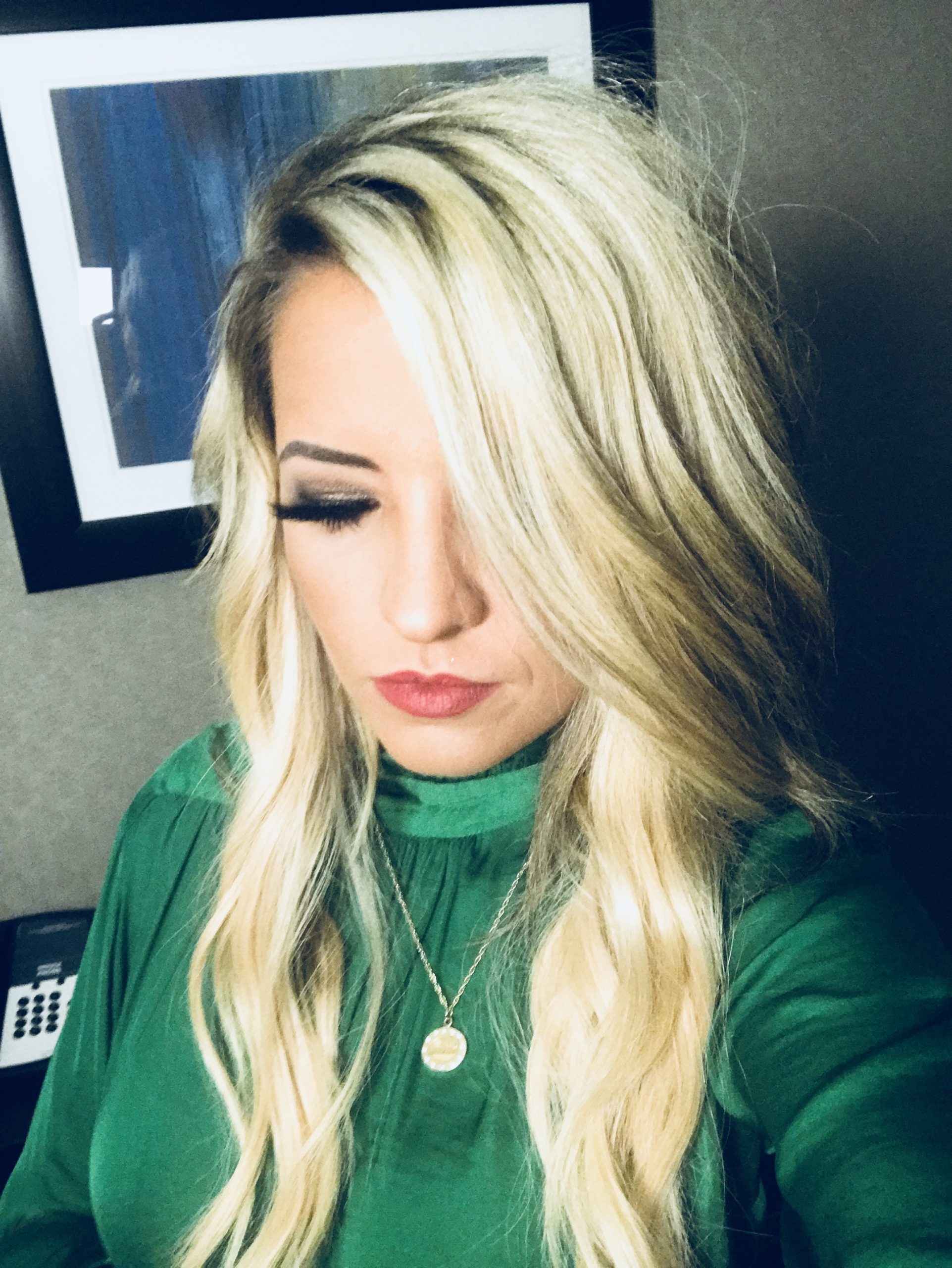 A few weeks ago I had the honor to share a piece of our story at a womens event with 2000 beautiful ladies in Dallas, TX.
I showed up for the dress rehearsal the day before just to do a quick run through and my sweet friend Whitney was there.After rehearsal we both admitted "glamming" was not really something we would label as our top strength. I mean I can throw a outfit together pretty easily but, ask me to do hair and/or make-up and I might panic. So, in the midst of this discussion low and behold a legend was standing right beside us. A new found friend. She was on the corporate side of the event and when she heard overheard our cry for help she shared a service that I never knew existed and could possibly be the most GENIUS service offered…. Are you ready for this?
Like seriously…. brace yourself…
The BEST service offered, like ever! 
For those last minute occasions where you need a little extra glam but, just don't fill you have the skill to bring it! 
As soon as Whitney and I heard of this service, we booked it! Like seriously, there was no hesitation. 
"beGlammed is the leading on-demand beauty service that delivers professional hairstylists and makeup artists straight to your door. Tap the app to book a personal beauty team and get pampered on-demand in the comfort of your home, office, hotel, or any other location. The go-to mobile hair and makeup provider for everyone from working professionals, students, and busy mothers to brides, jetsetters, and celebrities.
beGlammed was founded in 2014 by Maile Pacheco, a beauty industry veteran, with over ten years of experience working for MAC cosmetics. Frustrated by the inconvenience of having to travel to a salon or retailer to have her hair and makeup done, Pacheco created an on-demand platform to connect clients with professional stylists through an easy booking process, and beGlammed was born.
Our rapidly expanding network of professional hairstylists and makeup artists is a loyal community dedicated to transforming the beauty industry by delivering clients a luxury experience anytime, anywhere.  Clients can rely on beGlammed's consistent, high quality service across the U.S. and Canada, and conveniently book an appointment at the touch of a button, whether at home or on the road.  beGlammed saves clients' time, and with two pricing options, the luxury services are accessible for every budget and every occasion.   
Book. Relax. beGlammed!"
So in a nut shell if you ever want a "Glam Squad" you just download the app, make a appointment and then you have someone at your place ready to glad you up for the event your attending. I mean GENIUS, right?
They offer makeup services and they even offer hair services! Like someone can come put some extensions in your hair for the evening. So, think of weddings, family photos, speaking engagements… shoot maybe just a day where you just want to be pampered. Whatever it is, this amazing service shows up and just handles it. I love it!
Whitney and I made our appointment that evening (5-6pm or so) and they were knocking at her hotel by 6:30am when we had requested them. We had the pleasure of having Mrs. Fiona for the morning. She was super sweet and the girl is gifted in what she does. She looked like she had a glam squad of her own! So, if you ever want to treat yourself or have a special event coming up and you want someone to come to you! Check out "beGlammed" 
The service and the experience were amazing! 
PS- I picked the BIGGEST & BADDEST Lashes she had! Praise God someone else could apply them because they would have been blowing in the wind if it would have been left up to me! And if you can't tell by the photos Whitney and I had a blast and felt GLAMOROUS for the day! (everythings better with a friend by your side)
PSS- I linked my AMAZING Emerald Top Here for you!