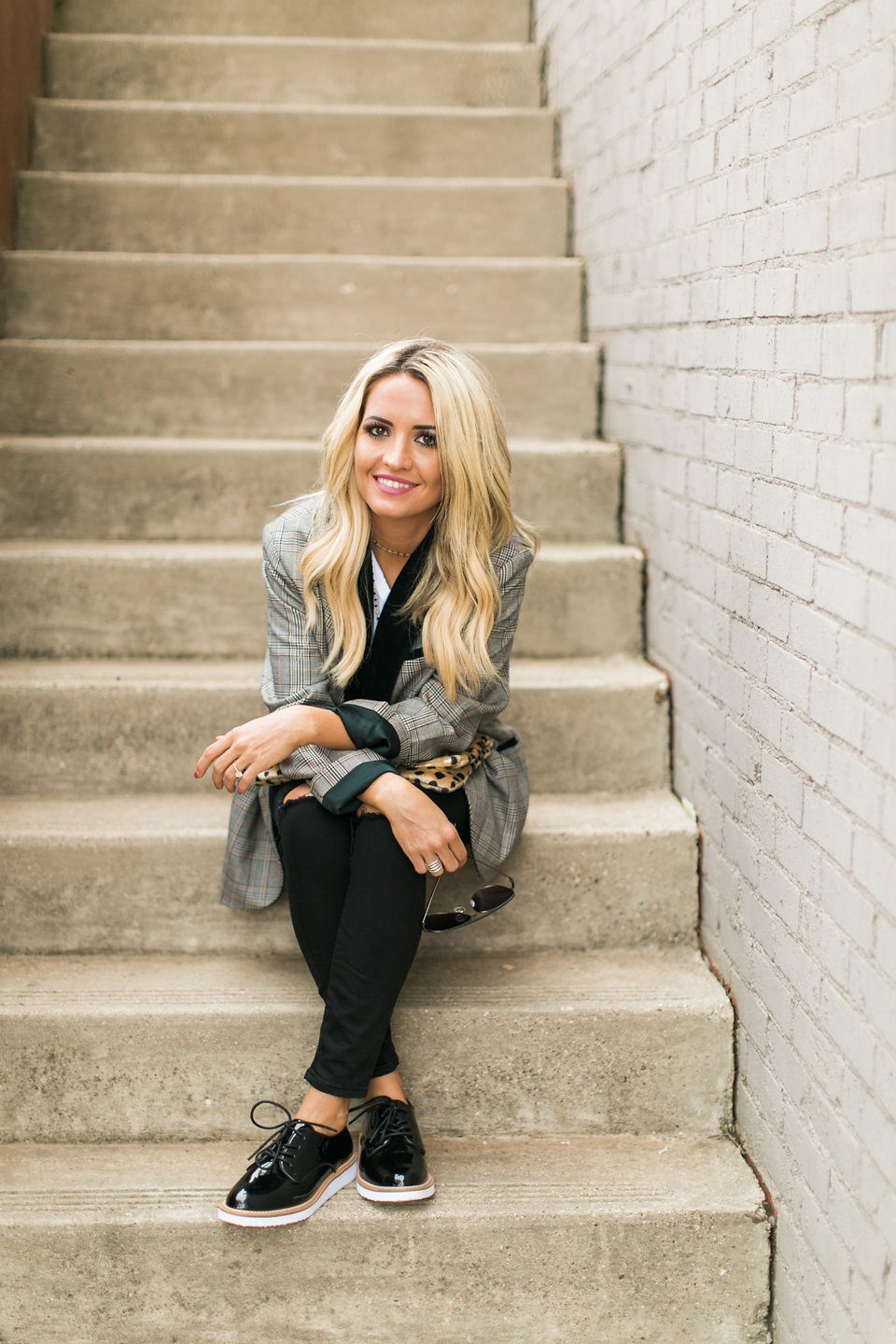 I like to think I am a simple kinda gal. Now don't get me wrong I can splurge with the best of them but, I love a good SALE! Typically when I find a item I love that would be considered a "splurge" item… I tend to hold off on purchasing it until I can snag it on sale. Something else I like to do is search every place I can to find the item at the best price. I usually stick with Nordstrom just because I have a "rewards" account with them, so here and there I will earn a $20 gift card…. kinda feels like winning the lottery.
I found this blazer a few months ago and knew it was something I would wear a lot and wear multiple ways. The neat thing with blazers is they can tend to be a timeless piece. I have a denim blazer in my closet right now that was my grandmothers, the crazy thing… it's totally in style right now! God knows how many years later, it's timeless. I also have a handful of blazers I bought 5+ years ago when I became a "Mom-preneur" I have shed a few of them but the black, navy and classic ones have stuck around and I would wear any of them today!
I love how you can dress a blazer up for the workplace but, also how precious it is with a graphic tee and some distressed denim.

So I splurged a little on this Free People Plaid Blazer. I plan on wearing it multiple times and multiple ways. I have already wore it for a date night and a photo shoot. I styled it pretty similar for both of those occasions but I look forward to pairing it over a black dress and many graphic tees in the future.
You will love the beautiful quality of this one. One of my favorite features is not only the beautiful plaid print but, the gorgeous black velvet trim!