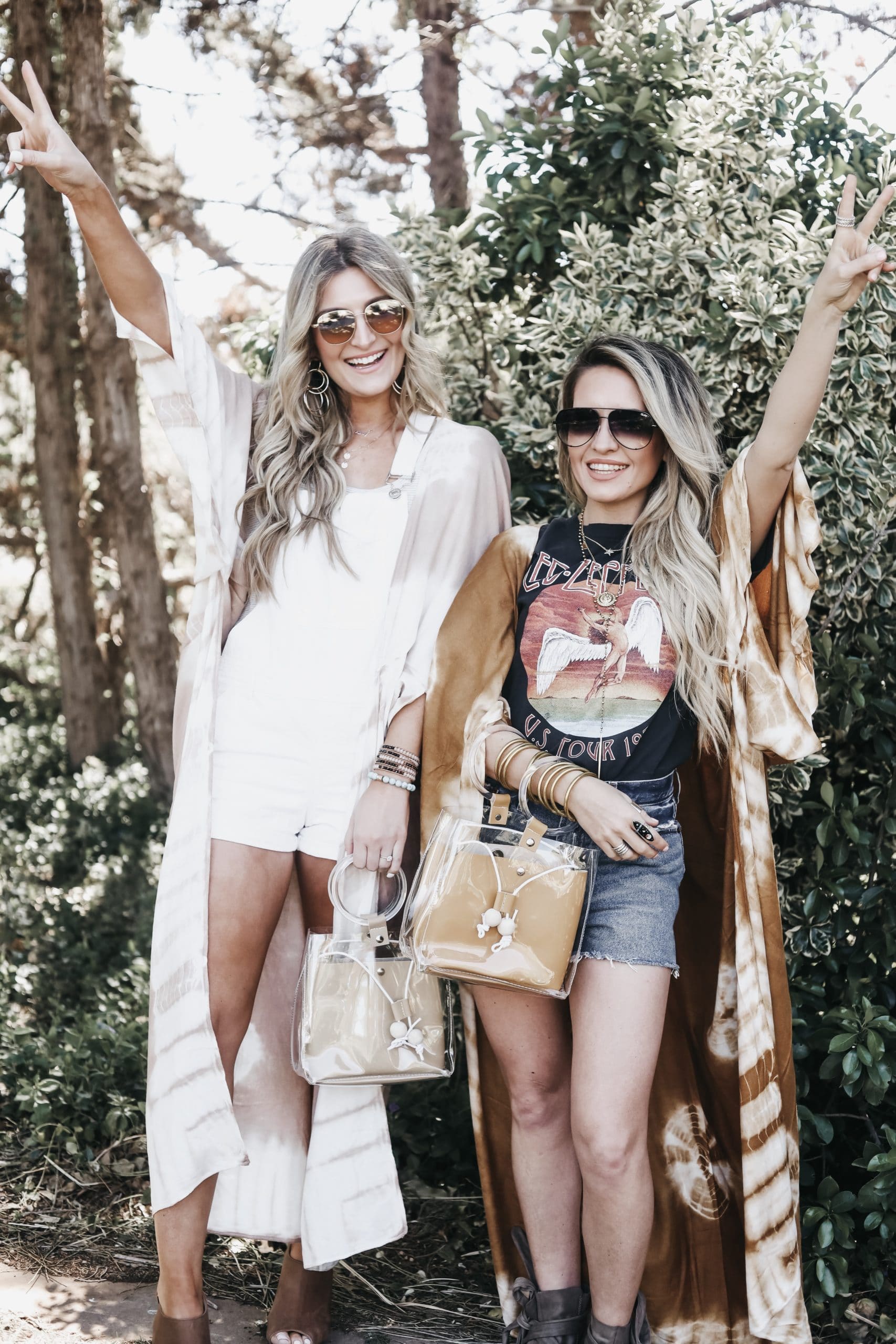 AUDREY & I are at it again! grunge & Glam- series THREE, featuring our FAVE BOHO DUSTER that comes in numerous colors and is UNDER $70! There are SO many ways you could style and wear this for all of Spring and Summer! I love how AUDREY layered it up with OVERALLS. I of course showed up in a GRAPHIC TEE… and I realized that is what I have shown up in now for every G&G shoot! Sorry guys, clearly you know where I gravitate.
This DUSTER would work as the perfect cover up for all of your pool days and beach trips! I love it paired with denim shorts or jeans and a basic white tee as well! You could throw it over your favorite little basic dress or a graphic tee and leggings. Options are endless. Depending on what color(s) you get, you could really wear them year round. You can't go wrong with any of them! I wanted Audreys color as soon as I saw her in it!
We both got this $20 CLEAR BAG too! It's SO good! You can wear it as a handbag or a crossbody bag. Comes in a few color options too! 100% recommend this, the cutest spring/summer bag! It comes with a crossbody chain but you could also add whatever strap you have and like.