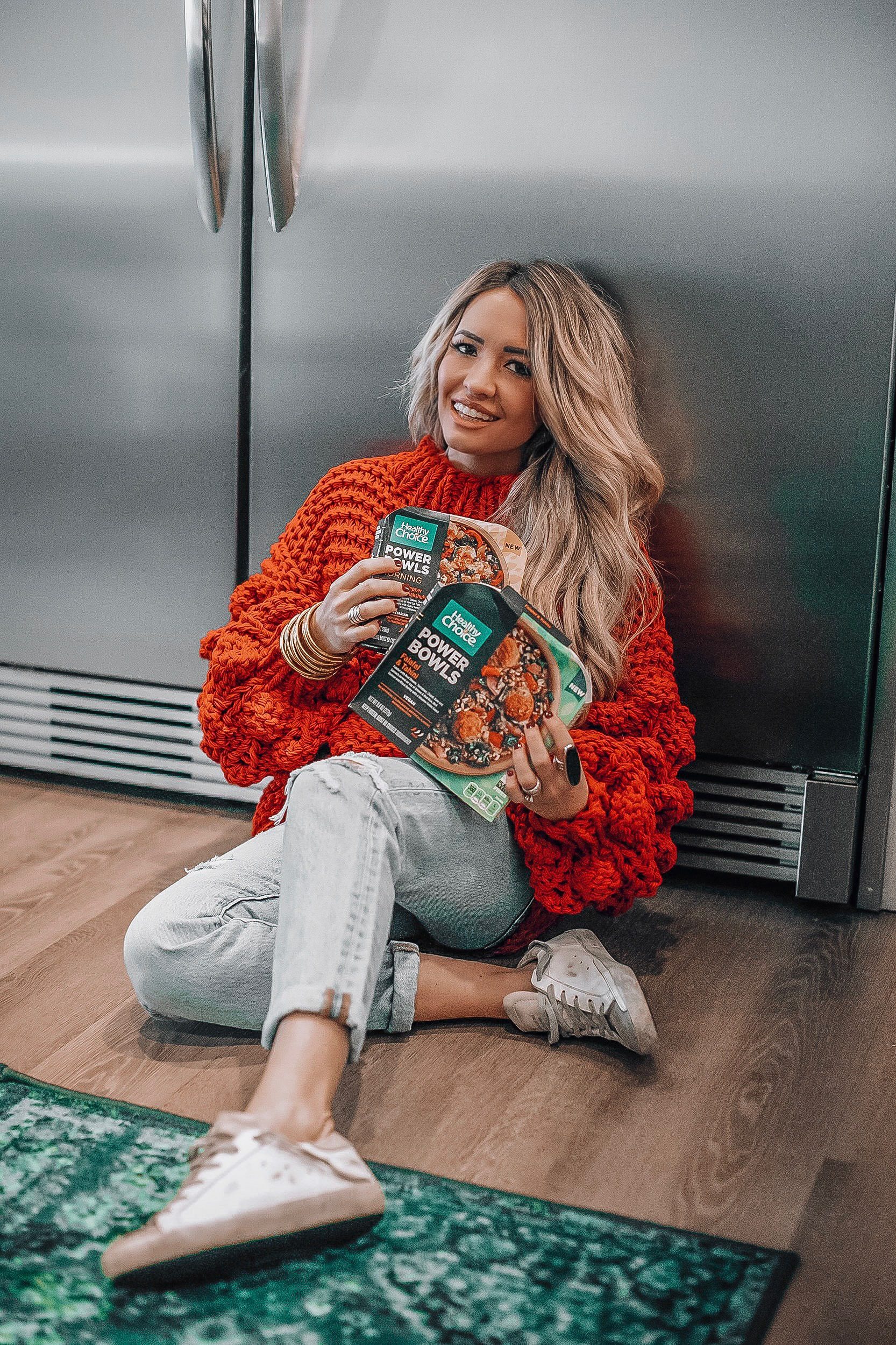 This post is sponsored by BabbleBoxx.com on behalf of Healthy Choice.
As a super busy Mom of four young kiddos I am always on the hunt for healthy and convenient meal options. I was so excited to get to team up with Healthy Choice and try out their new Morning Power Bowl & Vegan & Vegetarian Power Bowl.
'Healthy Choice launched four morning Power Bowls to provide health-conscious, time-starved consumers with a quick, nutrient-dense addition to breakfast time in a popular bowl format. Each flavorful recipe includes purposeful ingredients for a well-balanced meal of leafy greens, proteins, ancient grains and steel cut oats."
I received the: 
Roasted Red Pepper & Egg White Shakshuka Morning Bowl –This bowl includes; egg whites with red bell peppers, onions, chard, kale & spinach served on top of steel cut oats, farro, buckwheat and red quinoa with a spicy tomato & red pepper sauce topped with feta cheese.
This bowl was jam packed with flavor and unique ingredients. I would have never thought to mix all of the above together to create a morning bowl. I was definitely a fun and flavorful way to break up my everyday routine.
"Healthy Choice launched vegan and vegetarian Power Bowls with bold and exotic flavor combinations, including 10-16 grams of protein and 7-16 grams of fiber in each bowl."
For my Vegan/Vegetarian bowl I received the:
Falafel & Tahini Vegan Bowl – falafel with red onions, tomatoes, chard, kale and spinach served on top of brown & red rice, red quinoa and black barley with a sesame tahini sauce.
This was a whole new world for me as well. I loved the unique ingredients of this bowl. Over the last year or so, I have really cut back on the amount of meat I eat. So, I was excited to try out some vegan options. 
There was so much thought and detail put into the new Morning Bowl and Vegan/Vegetarian Bowl that even the serving bowls are made from a plant-based fiber that is recyclable. I loved getting to try them out and am grateful more and more companies are becoming aware of the need for healthier options. Keep them coming! Check out HEALTHY CHOICE to try them out!
Thank you Healthy Choice and BabbleBoxx for sponsoring this post. As always all opinions are my own.