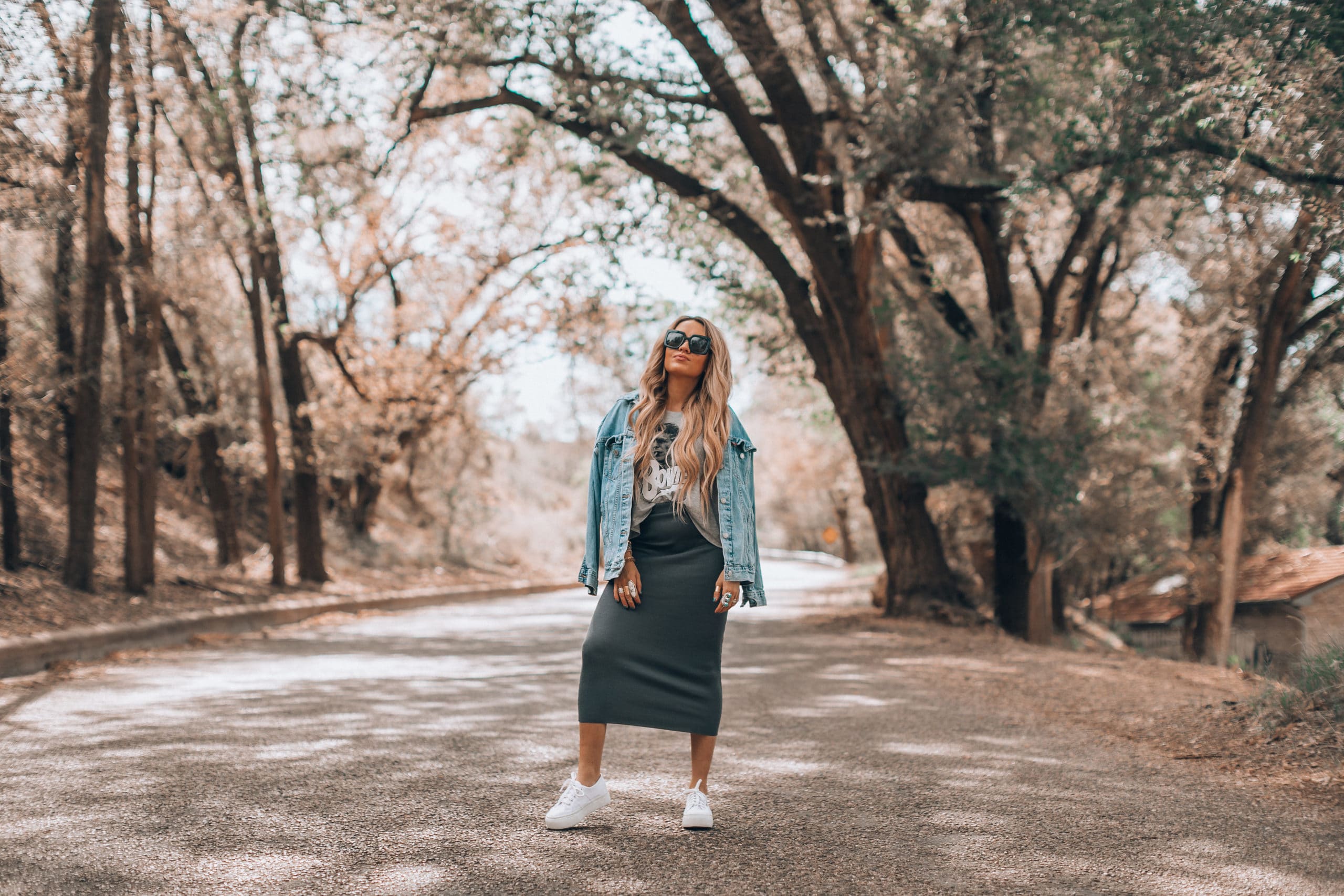 I have noticed this year one thing I am gravitating to is SKIRTS! I honestly have never been a big fan, but right now, I can't seem to get enough of them! I am loving all the fun ways you can style them as we move into fall! I have been buying and eyeing quite a few of them. If you've been around here a bit you know that I am also all about comfort. So… one of my favorite ways to style them has been with all my favorite sneakers! If you aren't really a sneaker kinda gal I feel confident you could rock any of the ones I have found with a great boot, flat or heel! That's another thing I have found I LOVE about skirts, versatility! You can truly dress them up for a date night or add the sneakers and rock a casual look.
They're also the perfect transitioning piece! Add a great jacket or cardigan as the cool weather starts to roll in and rock them with a tee/cami on the warmer days! I personally am drawn to the midi length the most! I listed a few that hit right above the knee, but majority are midi skirts!
What's your opinion?
Love em?
Hate em?
Maybe you hated em and now I can make you love em… that's where I was 🙂
SKIRTS
SNEAKERS
As always,
HAPPY SHOPPING and please message me if you have any questions or need help with any sizing!
Love,
Magen