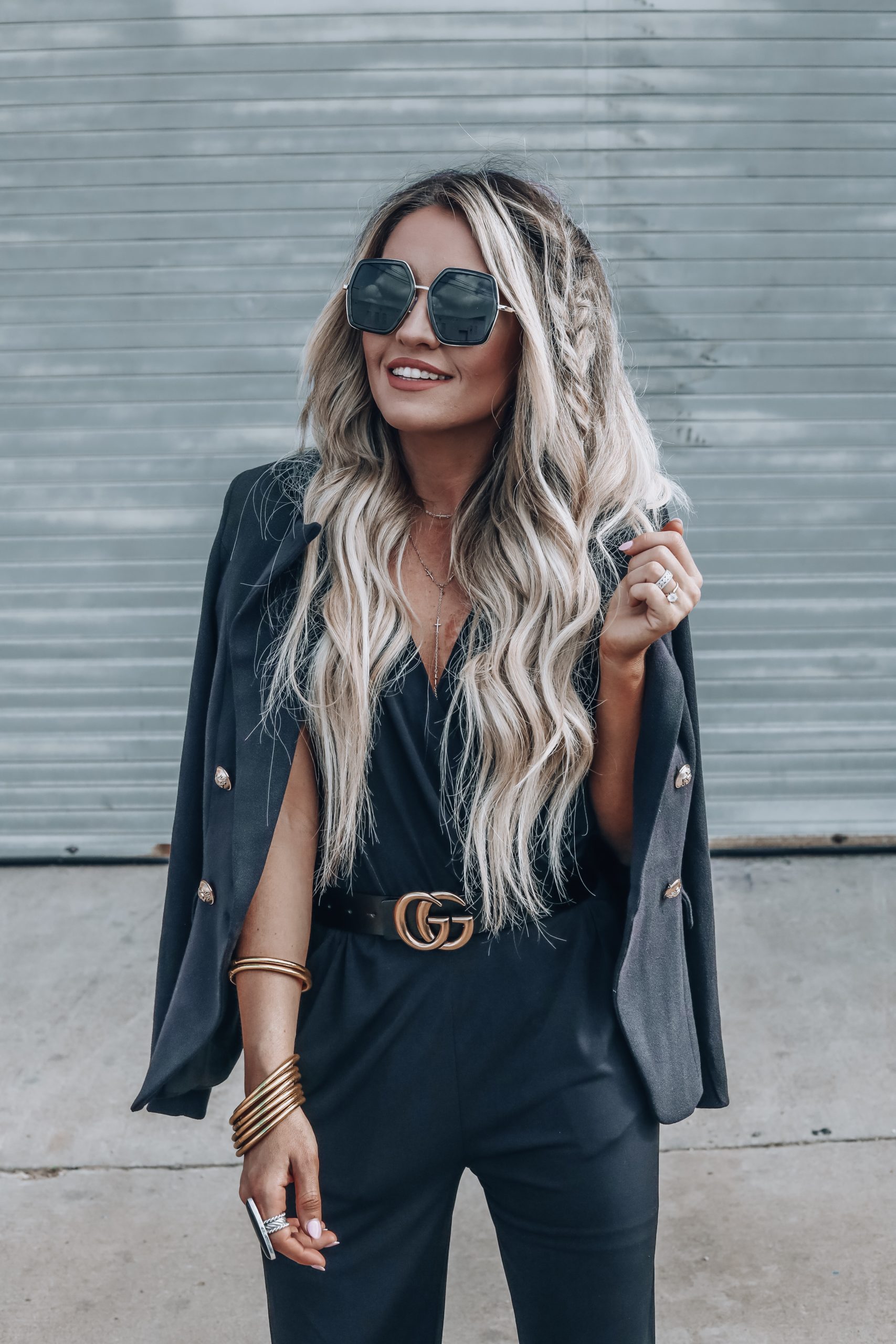 SO fun fact that many of you may not now…
I began working in the "tanning industry" when I was 14yrs old. I became a manager of a tanning salon at 14, long story how that happened, but needless to say my love for a tan began at a young age. After high school I went off to do other things and then in my early 20's I began working at a "Contempo Day Spa" We had tanning beds, massage beds, facials, spray tans, etc. I managed there for years, the only reason I left was due to me having two babies and daycare just being ridiculous. Needless to say, I helped walk people through spray tans for years. They were a little different then and because we just had people getting in machines, but the before and after process is still pretty much the same.
So, I wanted to put together a landing spot for you guys that are prepping to go get your spray on! If you don't do some things before and after you can have a pretty bad experience. Preparation and maintenance are key to a good spray tan! And of course a good person doing it if you aren't using a stand alone machine.
I'm happier when I'm tan. Judge if ya want, but it's just my truth. About 2yrs ago I had pre-melanoma spots. Praise God we caught them in time, but I am forbidden to ever step foot in a tanning bed. So, I have honestly just embraced the pale life since. So, that's what lead me back to spray tans! I had decided to just embrace my new fair skin, there's nothing wrong with it by any means! But, being tan for more than half of your life it was a drastic change for me. I decided to get spray tan by my friend Lauren (I'll put all her info below) before a banquet my daughter had. Y'all. Not kidding, I almost cried afterward. Being almost 2yrs into the fair skin game, I seriously forgot how much I loved being tan! And now I don't want to not have a good spray!
SO, I want to help you to have the best experience you can!
Before:
Shave- Make sure you shave everything beforehand. You'll want to limit shaving afterward because each time you do you are removing some of the tan. Shaving is actually a form of exfoliating itself, it obviously removes hair, but also helps to remove dead skin as well.

Shower- I personally like to do this a few hours beforehand. You will want to wash off all your makeup, deodorant, lotions, perfumes, etc. all of these products can cause buildup and leave residue that will effect the way the spray tan goes on smoothly. **If you use essential oils you will want to make sure you haven't used them for 72hrs before your tan, they can cause the tan to not apply and leave you patchy.

Exfoliate- So you're going to find mixed reviews on this… I previously have always used a exfoliator before spraying BUT I have recently read how majority of exfoliants have waxes and all kinds of ingredients that can also cause build up + they can be SUPER harsh on sensitive skin! SO what I am doing now is just using a good cleanser with my exfoliating gloves. You want to make sure you really get the dryer areas of your body, this is where the spray can cling the most. So, you want to scrub a little extra on your knees, elbows, feet, palms, etc. I am going to link a exfoliant I would recommend though if you do prefer to use them. Different skin types react differently, so they may work just fine for you! I also use a very gentle FACIAL CLEANSER, I wash my face a lot due to workouts and trying to prevent acne so you want a gentle cleanser for that as well! Use code "MAGENREAVES" to get a discount on the one I use!

Other Appointments- If you are spraying for a special event make sure to do your pedicures, hair, nails, all of that BEFORE you go for your spray tan! Make the spray tan the last on your list!

After:
Stay Dry- You do not want to get wet for at least 12+ hours! SO when I go to get my tan I wear a long sleeve top and long sweatpants/joggers & I end up sleeping in that! If you get wet or sweat afterward you can cause splotches and streaking. Avoid working out, showering, swimming, etc for at least 12+ hours so the tan can fully develop.

Shower- So I usually get my tan done on a Friday afternoon and then I will wake up Saturday morning, go workout, and then after my workout I come home and shower. (Yes I go to my workout looking cray cray) You will feel like you look beyond dark that next morning, it honestly may freak you out. DO NOT PANIC. As soon as you get in the shower you will watch a ton of it go right down the drain, this is a good thing! Trust me! I had all the feelings above during my first session! After your shower though you will have the prettiest and most natural looking glow! It's amazing! You want to make sure you are using a mild soap afterward to make the tan last the longest, the one I linked above is PERFECT for that.

 Moisturizing- Probably one of the most overlooked, yet MOST IMPORTANT steps! I didn't realize how important this was and I have super dry skin, so it's even more important for me. You want to make sure you get a good moisturizer that won't strip your tan! Dry skin also begins to look really patchy and "scaley" You want your tan to last the longest it can, but also when it fades you want it to fade smoothly, lotion helps this process! The problem with using just any lotion is that some contain ingredients that just don't go well with a spray tan!

Lotion Ingredients to avoid:

Dye

Essential Oils

Alchohol

Mineral Oil

Fragrances

What to Wear:
Long Sleeve top and Sweatpants or joggers- I honestly wear the same little outfit every time and I sleep in it afterward. I'll link two below that are around $20 and almost identical to mine! You want to be fully covered afterward to avoid getting any wet spots. You'll be surprised how many times I have gotten rained on, accidentally started washing the dishes, etc

While tanning- Your preference. I personally just do my underwear. If you are under the age of 18 you will need to wear swimsuit. If you are above, it's whatever you are comfortable with. With the different styles of tops I wear I personally don't want lines on my chest. You can also slap on some pasties too! Again, do what you feel comfortable doing.

Here's a before and after spray tan photo so you can see the difference a little color can make!
Before: Absolutely nothing wrong with this, just prefer to have a little more color.
After ONE spray tan, this was the day after.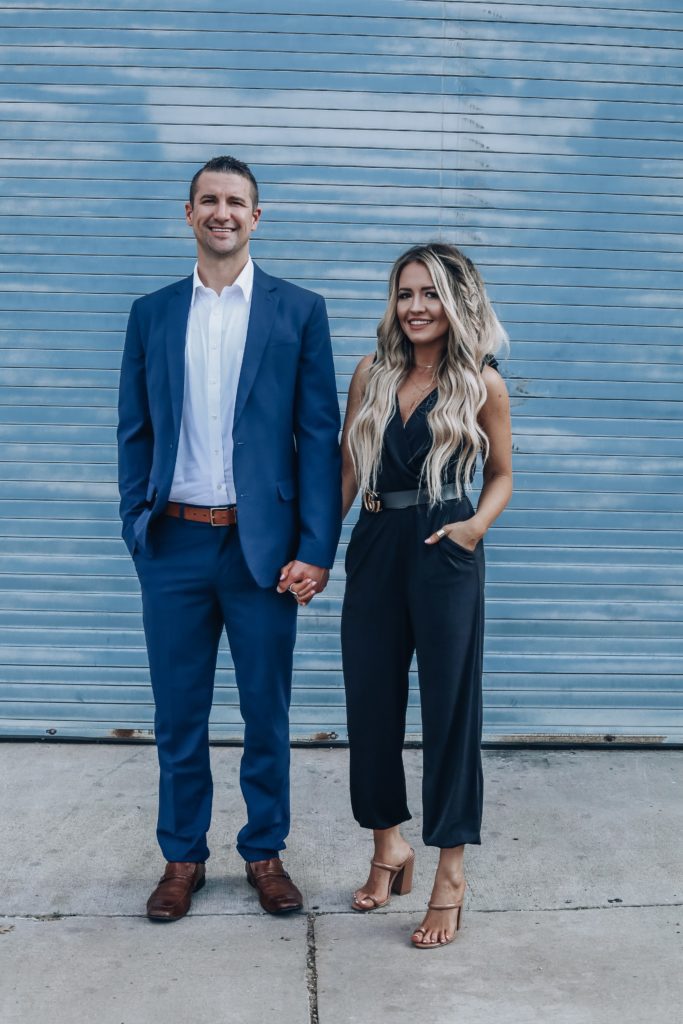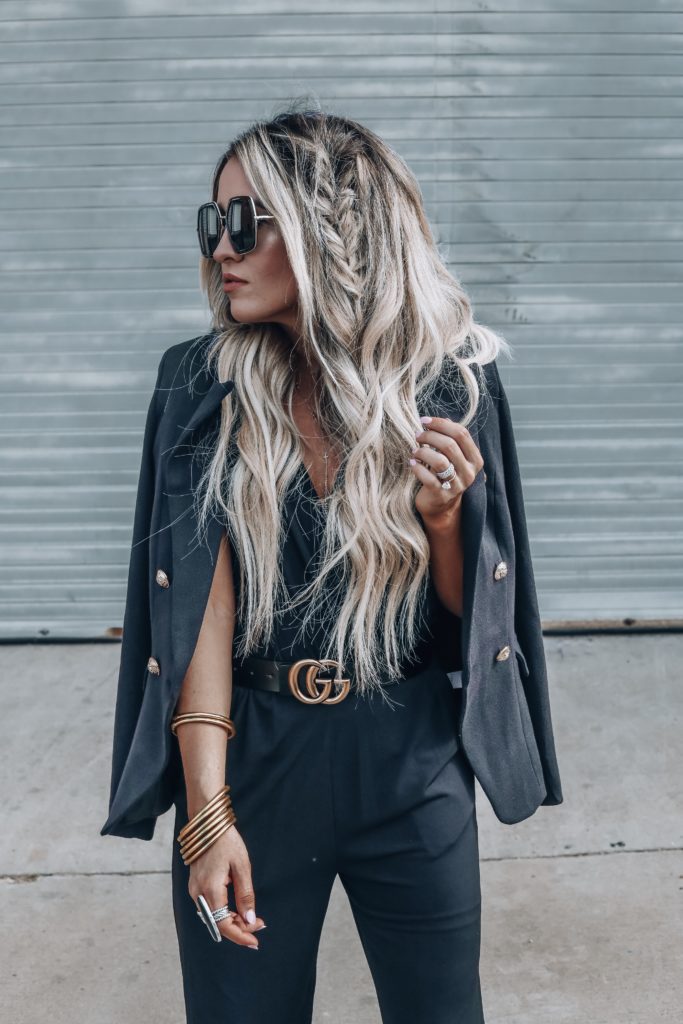 I hope this helps some and that you truly enjoy adding some GLOW to your skin! Let me know if you find any products you swear by and I will try them and share them! Happy Spray Tanning!
If you are local or near Lubbock, TX I personally see Lauren with "Sunkissed By Lauren" tell her Magen sent you! She's AMAZING and I know she will take great care of you! I also linked some products below I am going to use in between my sprays to keep that glow on.